About Us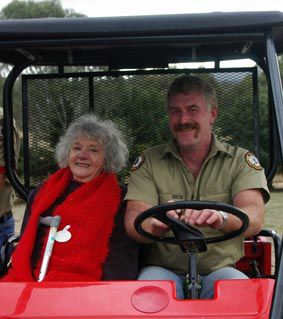 WISE is an organisation formed to assist in the rehabilitation and safe release of native wildlife where interaction with humans has resulted in injury or damage to habitat.
The Trust is engaged in providing suitable care and habitat by re-vegetation of areas to provide natural food sources and housing for their release.
The Trust was founded by renowned animal welfare advocate Ninon Phillips in 1991 and functions in accordance with the Wildlife Act.
Our Founder and Patron - Ninon Phillips (1921-2015)
For over 35 years our Founder, Ninon Phillips dedicated her life to the welfare of animals and in particular Australian wildlife. For 15 years Ninon was also a councillor with the RSPCA where she established the RSPCA's wildlife branch.
Ninon was also an accomplished and world renowned wildlife and botanical artist and has exhibited at the famous Tryon gallery in London. She was also a foundation member and President of the Wildlife Arts Society.
In 2007 Ninon was awarded the Pride of Australia medal for her contribution to the environment. More details on Ninon's achievements
click here
.