Trustees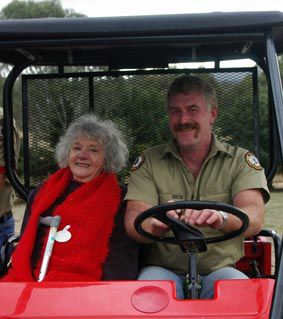 Helen McCoy - President
Helen is a school Principal and is a member of Wildlife Victoria. She holds a wildlife shelter permit and runs a shelter in the Dandenong Ranges Victoria.
Paul Crossley - Vice President
Paul is a project manager and is also a dog trainer and behaviourist. In addition, he has been involved with a number of animal welfare organisations over the last 20 years.
Pam Livermore - Treasurer
Pam is a retired bookkeeper / payroll master and has been volunteering for WISE as a treasurer for nearly three years. She is married with two daughters and four grandchildren.
Karen Hogg - Secretary
Karen has recently retired, and has been involved with the Wildlife In Secure Environment Inc for over 10 years. She often volunteers at the property in Yea. Her mentor Ninon Phillips whom she spent much time with our the years, has been invaluable to Karen..
Ben Turner - Committee member
Sarah Dodgshun - Committee member